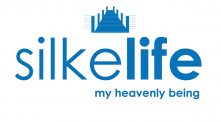 ever green
Posted by info@silkelife.com
Posted on January 9, 2018
Evergreen trees present us with the opportunity to appreciate the lush bounty of nature each day of the year. 
Evergreen trees are in a state of constant renewal. Pine trees, for example, continuously shed old needles and give life to new ones.
This process of regeneration is a reminder to each one of us of stability, and the unfailing permanence of this earth. We can trust it.
If we, like pine trees, approach each day with a sense of rejuvenation, using our energy on things that matter, we set ourselves up to be sturdy, and less impacted by changes in our environment.
Which fresh habits will you begin to add to your lifestyle today?