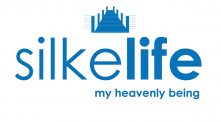 silkelife
Posted by info@silkelife.com
Posted on March 21, 2018
silkelife
The global-inspired wellness range launches on the Scandinavian market
In celebration of the International Day of Forests 2018, silkelife brings us the alluring and woody scent of pine.
silkelife, a niche range of wellness products, becomes available to buyers in the Nordics, marking the International Day of Forests 2018.
Based on pine essential oil, silkelife invites us to breathe in the woody fragrance of pine, experience the magic of pine forest bathing, and, immerse in the healing effects of pine.
The essential oil, extracted from pine trees high in the Alps, is renowned for its healing properties – restoring healthy balanced skin, promoting relief from muscular and joint pain and soothing the respiratory system.
Designed by a global girl for a global world, this is one product the Nordics will warmly welcome.
silkelife is exclusively available for purchase at www.brandavenue.dk. brand avenue offers unique quality products for enthusiasts who appreciate delicious and stylish design of high quality.
Immerse in the range of eight revitalizing products on www.silkelife.com